An innovative TCM respiratory health solution inspired by ancient wisdom
Traditional Chinese Medicine (TCM) has 2,000 years of valuable experience in treating respiratory issues. Lianhua Qingwen capsules adopt Honeysuckle flower (Jin Yin Hua) and Forsythia fruit (Lian Qiao) which are a famous pair of Chinese herbs that act together to relieve the exterior of the body, clear heat, and remove toxic substances. Moreover, according to the treatment of respiratory problems recorded in the three famous TCM formulas(Shan Han Lun, Wen Yi Lun and Wen Bing Tiao Bian) , we added Rhodiola (Hong Jing Tian), patchouli (Guang Huo Xiang) and rhubarb (Da Huang) to further enhance the Lianhua Qingwen formula's action for clearing lung, regulating immunity and overall respiratory health support.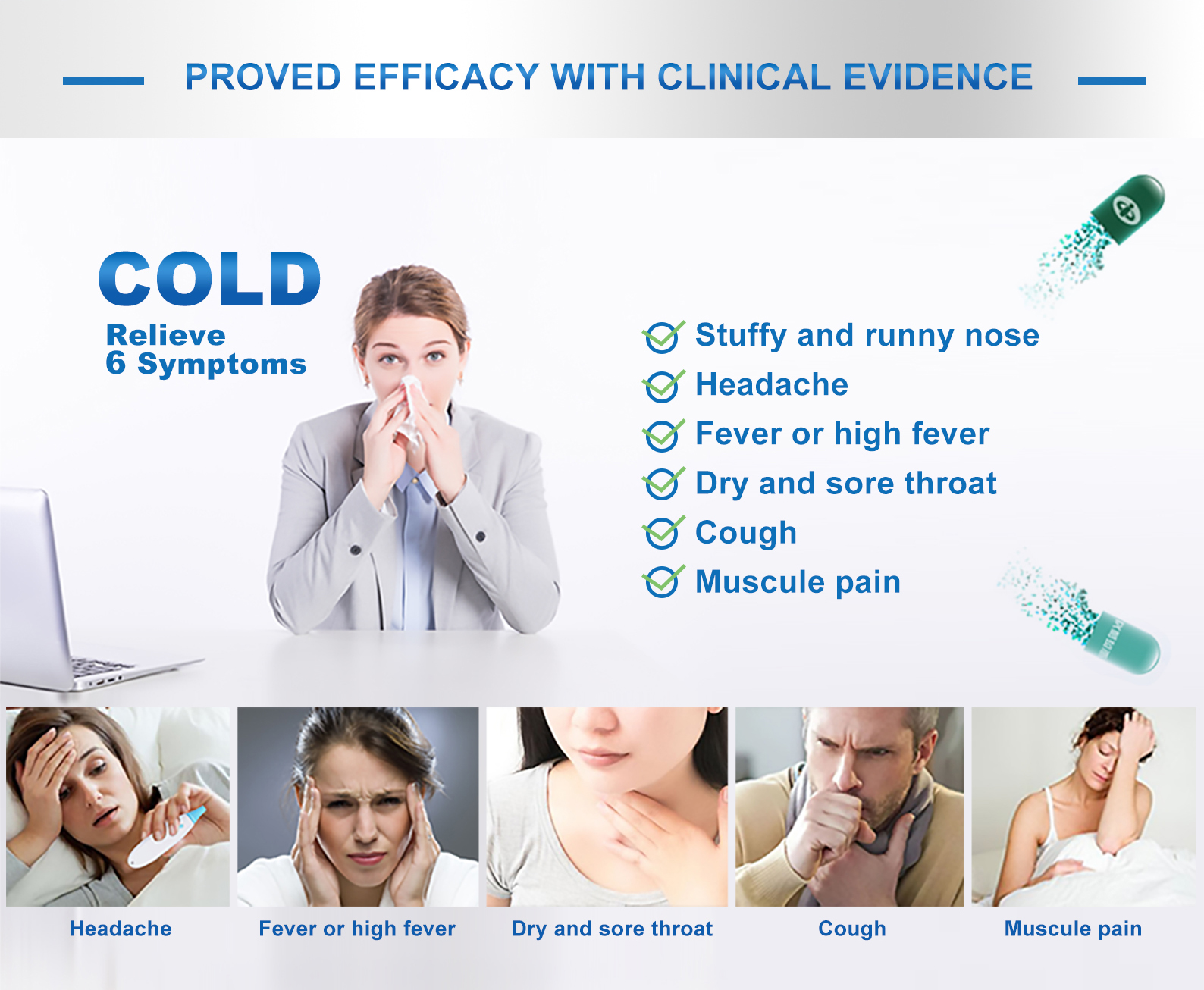 Time tested Ingredients
Lianhua Qingwen ingredients are handpicked based on traditional Chinese formulas. True trust is earned by passing a test of time.
Quality assurance is our core
Ingredients You Can Trace
66.7 million square meters Self-own herb planting base to ensure our raw materials' quality.
Herb safety under strict testing
Each Yiling product has to pass the comprehensive set of lab tests by GLP (Good Laboratory Practice) certified lab before it reaches consumers.
Modern technology manufacturing
Manufactured in GMP certified facility, rigorous quality control is only for your health and well-being.

[ Ingredients ]
Forsythiae Fructus, Lonicerae Japonicae Flos, Ephedrae Herba (processed with honey), Armeniacae Semen Amarum (stir-baked), Gypsum Fibrosum, Isatidis Radix, Dryopteridis Crassirhizomatis Rhizoma, Houttuyniae Herba, Pogostemonis Herba, Rhei Radix et Rhizoma, Rhodiolae Crenulatae Radix et Rhizoma, l-Menthol, Glycyrrhizae Radix et Rhizoma.
[ How to use ]
For oral use, take 4 capsules once, 3 times a day.
[ Specification ]
0.35g*24capsules/ box