Tongluo Drugs for the Clinical Treatment of Cardiovascular Diseases(一)
May 19,2023 | YILING
"From Shijiazhuang, Changsha, Nanjing, Hangzhou to Changchun, the 4C Conference, founded by the Chinese Medical Association and the Chinese Society of Cardiology (CSC) in 2019, has always adhered to the original aspiration, integrated the collective wisdom of cardiovascular experts across the country, passed on cutting-edge information, discussed difficulties in the practice of cardiovascular disease prevention and treatment, and improved the level of diagnosis and treatment. Improved clinical outcomes and quality of life in cardiovascular patients." On May 12th, at the 5th Chinese Clinical Cardiovascular Congress (4C Meeting), Han Yaling, president of the Congress, member of CSC and academician of the General Hospital of the Northern Theater Command of the Chinese People's Liberation Army, pointed out that new technologies and methods in the field of cardiovascular medicine in China are changing with each passing day and new breakthroughs are being made. With the accumulation of evidence-based medicine evidence in China, The clinical diagnosis of cardiovascular disease is more accurate and the curative effect is more reliable.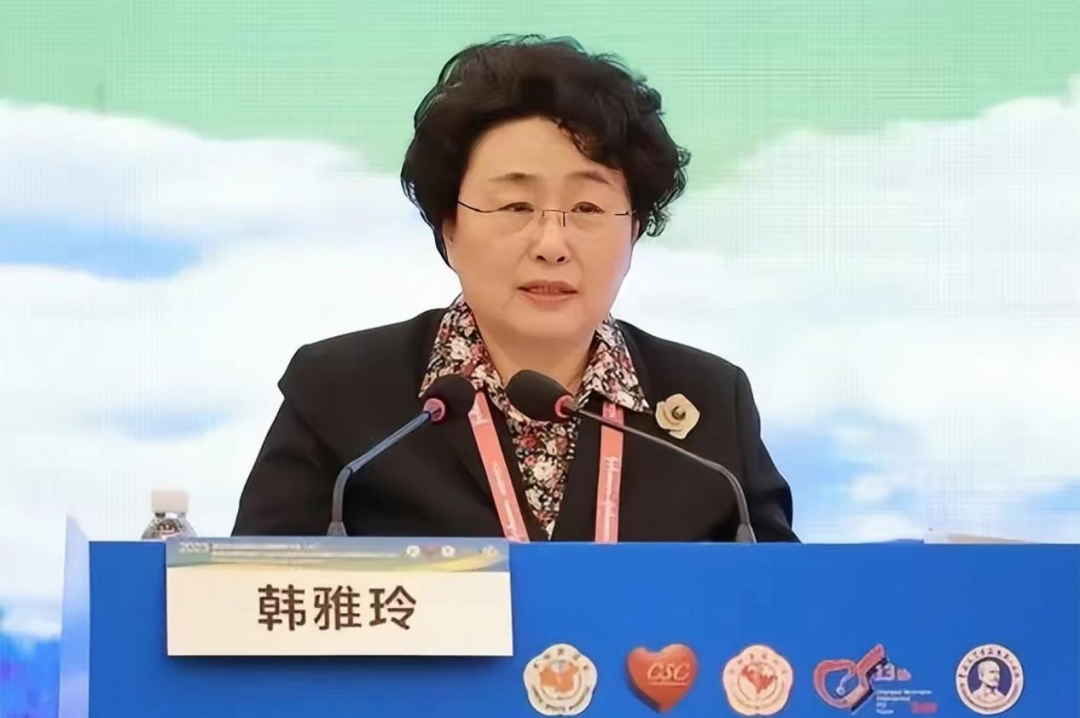 Academician Han Yaling
In recent years, Tongluo intervention has carried out a series of studies in the fields of anti-atherosclerosis (AS), prevention and treatment of acute myocardial infarction (AMI) and made very important research breakthroughs. At this 4C conference, Academician Zhang Yun from Chinese Academy of Engineering and Qilu Hospital of Shandong University reviewed the program design and research results of Tongxinluo CAPITAL, and Professor Yang Yuejin from Fuwei Hospital of Chinese Academy of Medical Sciences made a systematic introduction of a series of basic and clinical studies on the prevention and treatment of AMI myocardial non-reperfusion injury with Tongxinluo Capsule. Tongxinluo Capsule related content has brought a lot of thinking and enlightenment to the clinic, and achieved a major breakthrough of Tongluo intervention in the prevention and treatment of cardiovascular diseases. Here are the highlights of the report.
Academician Zhang Yun: CAPITAL opens a new chapter in TCM research, Tongxinluo provides evidence of anti-atherosclerosis in China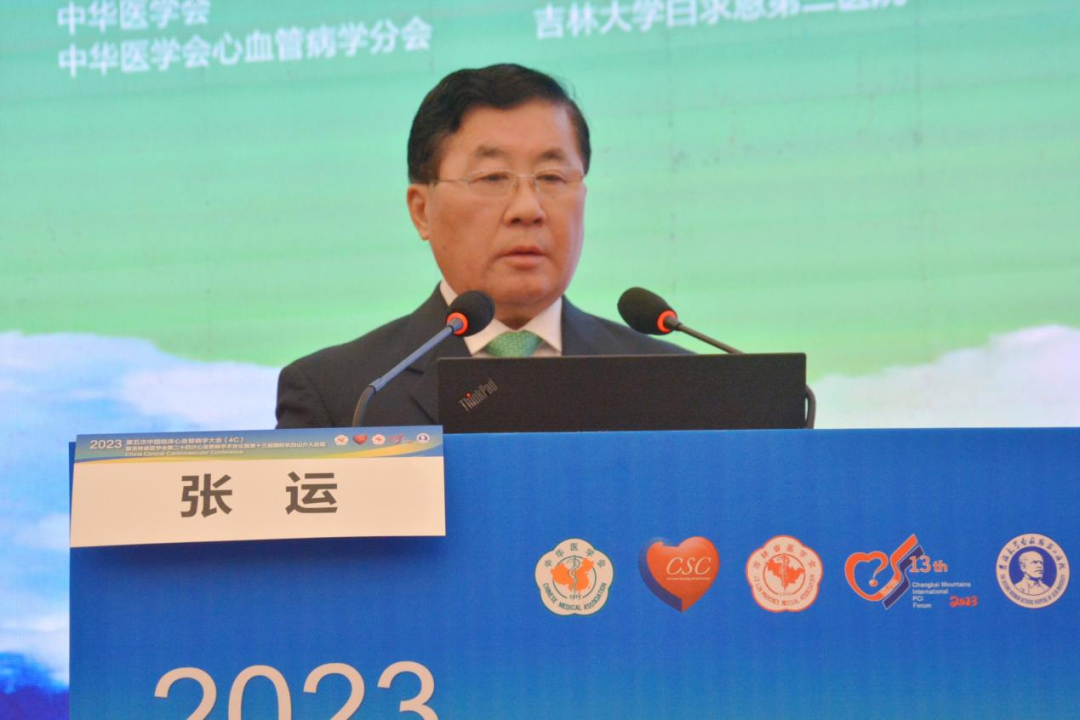 Academician Zhang Yun
Accumulation of short step, thousands of miles, Tongxinluo anti-AS evidence-based research for more than 20 years of scientific research
AS the pathological basis of cardiovascular and cerebrovascular diseases, atherosclerosis (AS) has become the first cause of death worldwide. AS the cornerstone of anti-AS therapy, statins are effective in primary and secondary prevention of atherosclerotic cardiovascular events. However, there is a residual risk of cardiovascular events in a subset of patients at high risk for atherosclerotic cardiovascular disease (ASCVD), even with high-intensity statin therapy. The level of LDL-C decreased by only 6% after doubling the statin dose, and long-term high-dose statin treatment resulted in new diabetes mellitus, myopathy/myolysis, hemorrhagic stroke, liver function impairment and other adverse effects. Therefore, it is imperative to find safe and effective new drugs against AS.
As early as 1996, Tongxinluo Capsule was approved by the State Food and Drug Administration for the treatment of angina pectoris and ischemic stroke, Zhang Yun said. Previous basic studies have found that Tongxinluo shrinks and stabilizes AS plaques through lipid-lowering, antioxidant and anti-inflammatory effects. In terms of clinical research, Professor Yang Yuejin completed the "Clinical Study on the Prevention and Treatment of Acute Myocardial Infarction without myocardial refluxing after interventional Therapy (ENLEAT test)", which showed that the addition of Tongxinluo capsule on the basis of conventional western medicine treatment significantly reduced the incidence of myocardial refluxing after myocardial infarction and reduced the area of myocardial infarction.
Academical Zhang Yun emphasized that, in view of the lack of large-scale, multi-center clinical research evidence on the anti-AS effect of Tongxinluo Capsule at that time, a national "randomized, double-blind, placebo-controlled, multi-center clinical study on the application of Tongxinluo in the intervention of carotid artery plaque", referred to AS the CAPITAL study, was launched after the scientific development of the expert group.
With unique ingenuity and foresight, CAPITAL research has achieved weighty results in accordance with clinical practice
The primary observational endpoint of the CAPITAL study was the intergroup difference in the annual mean rate of change of carotid intima-media thickness (IMT) at 12 measurement sites in both carotid arteries after 24 months of medication. Secondary end points included maximum carotid plaque size, vascular remodeling index, lipid levels, high-sensitivity C-reactive protein, and the composite end point of the first major cardiovascular event 24 months after treatment.
The main inclusion criteria of the CAPITAL study was the presence of non-calcified carotid plaque in ultrasound examination, and the underlying diseases and drug administration were not strictly restricted. Academician Zhang Yun introduced that a total of 1212 subjects from 35 clinical centers in 18 provinces were included in the CAPITAL study. All subjects were randomly divided into Tongxinluo group (N=607) and placebo group (N=605). More than 50% of patients in both groups had a history of hypertension at baseline, and about 20% had a history of diabetes. Before enrollment, most patients had received basic Western drug therapy (such as aspirin, statins, ACEI/ ARBs, calcium antagonists, etc.). "At the time of inclusion, patients were not excluded due to lack of treatment space that might have been caused by previous treatment, which was in line with clinical practice and medical ethics." Academician Zhang Yun stressed that the above drugs themselves will have an impact on IMT. Therefore, on the basis of Western medicine treatment, whether Tongxinluo capsule can further intervene in AS plaque changes is one of the major breakthroughs in this study.
endothelial and myocardial cells, to solve the international problem of no reflow
The results of the study showed that although patients in both groups were receiving basic Western medicine treatment, IMT in the placebo group continued to increase, while that in the Tongxinluo group tended to decrease. At 24 months, the mean annual rate of IMT change in Tongxinluo group and placebo group was -0.00095mm (95%CI: -0.00330 ~ -0.00141) and 0.01312mm (95%CI: 0.01076 ~ 0.01548), respectively, and the difference was -0.01407 (95%CI: -0.01407). -0.01740 ~ -0.01073, P<0.001), there were significant differences.
In terms of secondary endpoints, compared with baseline, the maximum carotid artery plaque area on the long and short axes decreased by 0.513 mm2 and 0.234 mm2, respectively, in the Tongxinluo group at 24 months of treatment, while increased by 1.671 mm2 (P=0.003) and 3.301 mm2 (P < 0.001) in the control group. Meanwhile, compared with the control group, vascular remodeling index in Tongxinluo group decreased significantly at 12 months and 24 months. In terms of the first major cardiovascular event, the first major cardiovascular event in Tongxinluo group was significantly later than that in the control group, and the incidence was also significantly reduced, 7.7% and 13.2%, respectively (P=0.002). In particular, the incidence of unstable angina in Tongxinluo group was significantly less than that in placebo group (P=0.005). In terms of safety, there was no significant difference in drug-related side effects between the two groups, which confirmed the safety of Tongxinluo.
The research design breaks the shackles of tradition and has been recognized internationally

Compared with previous large clinical studies in China, the CAPITAL study analyzed and compared IMT, plaque area, vascular remodeling index, cardiovascular events and other indicators in a more comprehensive way. At the same time, it followed basic ethical principles and did not restrict basic western drug treatments such as antihypertensive, hypoglycemic and hypoglycemic that may affect the results of clinical trials. Academician Zhang Yun said, This is a challenge, also fully highlights the CAPITAL research to break the traditional shackles, there is no doubt that Tongxinluo capsule anti-AS effect is more dazzling.

To sum up the above content, Academician Zhang Yun pointed out that the study of CAPITAL showed that for subclinical AS patients, Tongxinluo capsule on the basis of conventional treatment can delay the progress of carotid IMT, plaque area and vascular remodeling, with good safety.

Academician Zhang Yun further stressed that for any effective anti-AS drug, the efficacy of secondary prevention must be far greater than that of primary prevention. However, in patients with subclinical AS and high risk of cardiovascular disease, Tongxinluo capsule treatment still achieved consistent results with secondary prevention, that is, significantly reduced the incidence of unstable angina and the overall incidence of complex cardiovascular events, which is very important.

In 2019, the results of CAPITAL's research were published in SCIENTIFIC REPORTS, a subsidiary of the internationally renowned journal Nature, which attracted wide attention from the academic circles at home and abroad. Ge Junbo, an academician at the Chinese Academy of Sciences, commented that "Zhang Yun has found the key for us to block the occurrence and development of atherosclerosis". "The CAPITAL trial showed that Tongxinluo reduced plaque area and vascular remodeling index with no significant side effects," Huang Luqi, president of the China Academy of Chinese Medical Sciences and academician of the Chinese Academy of Engineering, said in a review of the journal Pharmacology Therapeutic, Impact Factor 12.31. Fully affirmed the CAPITAL research.

Professor Yang Yuejin: Tongxin collaterals double, two-way protection of cardiovascular endothelial and myocardial cells, to solve the international problem of no reflow Professor Yang Yuejin
Protecting the structure and function of endothelial cells is the key to preventing and treating myocardium without refluxing
Interventional therapy and drug thrombolysis are the first choice for acute myocardial infarction. However, the opening of coronary great vessels is not equal to myocardial tissue reperfusion, and there are still 30%-37% patients without myocardial reflow after the opening of coronary arteries. In addition, even if reperfusion is successful, the patient may have reperfusion injury. "Nonreperfusion injury and reperfusion injury are two major international problems."
"Although the core mechanism is not yet clear, it is certain that microvascular blockage is the main reason for the absence of myocardial reflow. Protecting the structure and function of microvascular endothelial cells may be the key to preventing and treating myocardium without refluxing." Professor Yang Yuejin pointed out that one of the basic functions of Tongxinluo capsule is to protect the vascular endothelium. Therefore, Tongxinluo may have a prevention and treatment effect on myocardial non-refluxing.
Comment