What is Atherosclerosis?
Jun 28,2023 | YILING
Atherosclerosis
Atherosclerosis is a common condition that develops when a sticky substance called plaque builds up inside your arteries.
Atherosclerosis develops slowly as cholesterol, fat, blood cells and other substances in your blood form plaque. When the plaque builds up, it causes your arteries to narrow.
This reduces the supply of oxygen-rich blood to tissues of vital organs in the body.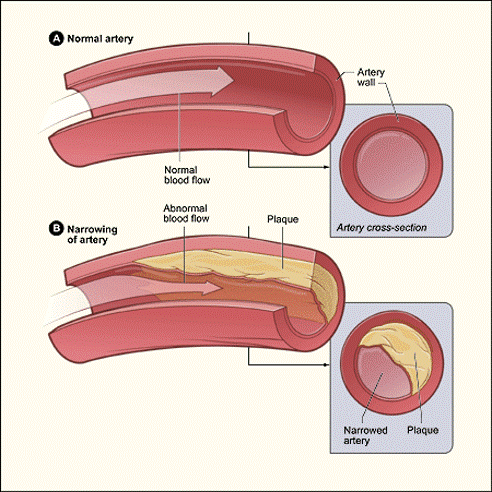 Atherosclerosis plays an important role in cardiovascular disease.
Coronary heart disease:
Coronary heart disease is a type of heart disease where the arteries of the heart cannot deliver enough oxygen-rich blood to the heart.
Coronary artery disease is often caused by cholesterol, a waxy substance that builds up inside the lining of the coronary arteries forming atherosclerosis plaque. This buildup can partially or totally block blood flow in the large arteries of the heart.
Tongxinluo Capsule - basic drug for cardiovascular disease
Researches have shown that Tongxinluo Capsule has triple protective effects on cardiovascular disease, including blood protection, vascular protection, and cardio-cerebral ischemia protection.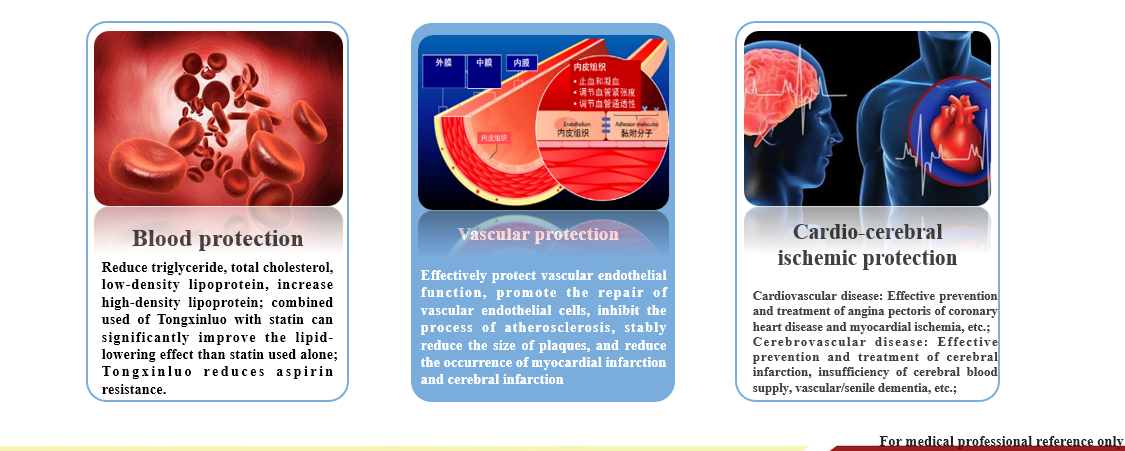 Comment