How Does Chinese Medicine Fight Cancer?
Jun 15,2023 | YILING
Neovascularization Promotes Tumor Growth and Metastasis
Several basic series studies of Yangzheng Xiaoji in collaboration with Cardiff University in UK, have confirmed that Yangzheng Xiaoji can inhibit tumor progression through a variety of ways

Yangzheng Xiaoji Capsules Inhibits Angiogenesis in Tumors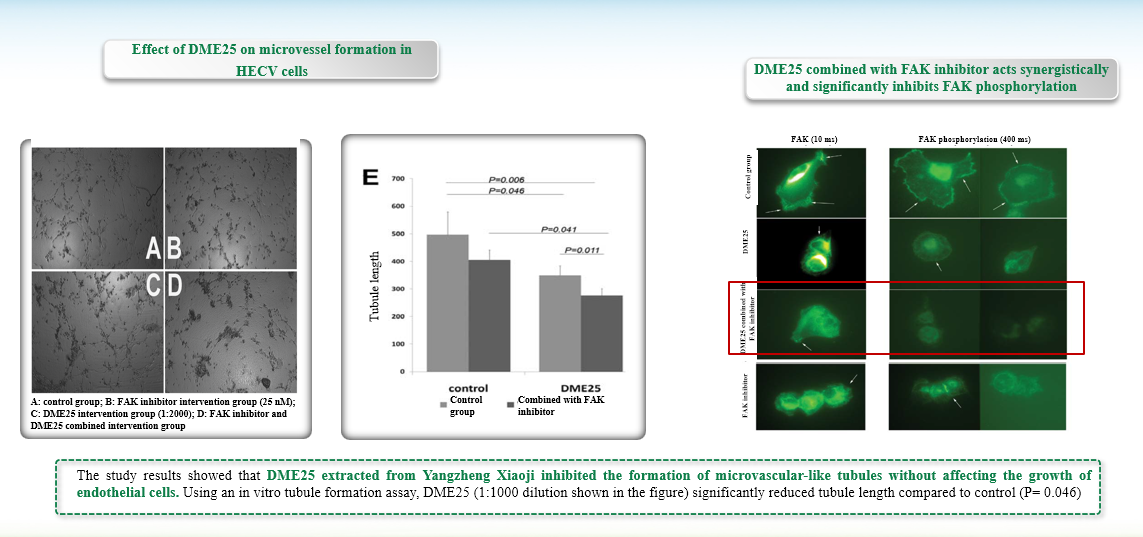 Yangzheng Xiaoji Capsules Inhibits Tumor Cell Adhesion and Migration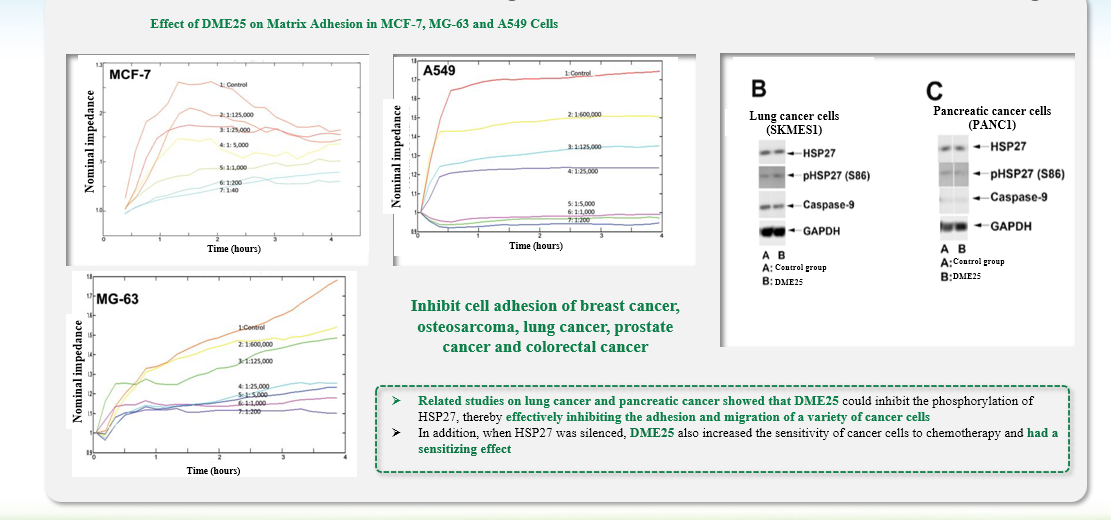 Yangzheng Xiaoji Significantly Inhibits Tumor Growth and Exerts a Synergistic Effect in Combined Use
The combined use of DME25 and FAK inhibitor significantly inhibited osteosarcoma tumor growth after 3 weeks. No obvious side effects were observed throughout the study.
The combined use of Yangzheng Xiaoji and cMET kinase inhibitor PHA665752 showed a more significant inhibitory effect on the growth of tumor in the A549 tumor model.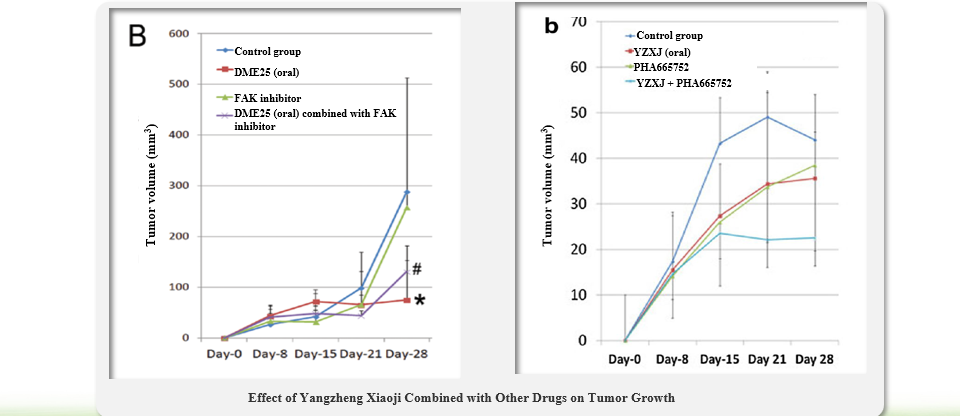 Yangzheng Xiaoji Capsules is an antineoplastic drug developed by exploring the pathological mechanism of malignant tumors in TCM using the theory of collateral diseases
Comment