PH approves traditional Chinese medicine capsule for COVID-19
Jul 18,2022 | YILING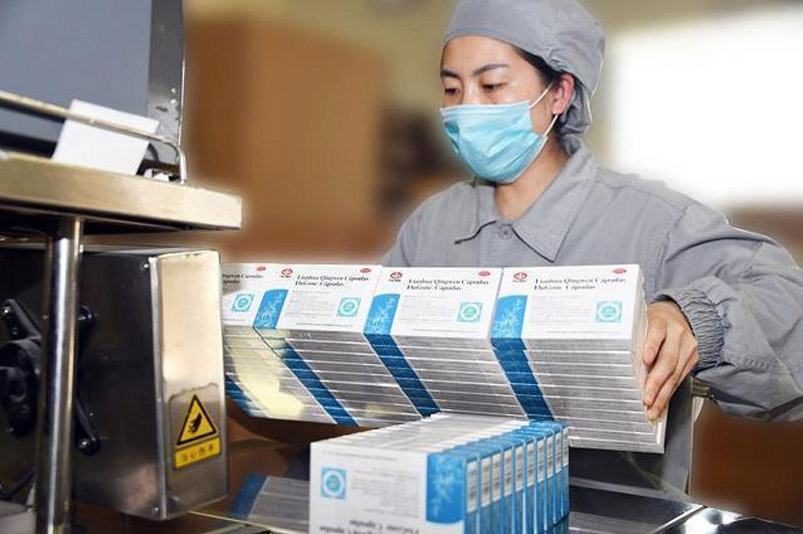 The Philippines' Food and Drug Administration (FDA) has approved the traditional Chinese medicine (TCM) capsule Lianhua Qingwen widely used in China as part of its standard coronavirus treatments.
The Chinese embassy in the Philippines announced this on Wednesday, August 12, hailing it as an "important progress in the entry of TCM products into the Philippine market."
FDA Director General Eric Domingo likewise confirmed the approval of Lianhua Qingwen in a text message to Rappler on Wednesday afternoon.
What's the treatment?
Chinese drug Lianhua Qingwen is one of 3 treatments which are part of China's standard therapy for mild and moderate coronavirus patients. The capsule is hugely popular and controversial as it traces its roots to a prescription that date back to classic medical texts written during the Han dynasty (206BC–220AD), according to a report from the South China Morning Post.
The capsule was earlier developed in 2003 to treat the severe acute respiratory syndrome (SARS) and extracts the essence of 13 herbs.
While it has been included in the standard treatment for coronavirus patients in China, it faces hurdles in the West where scientists raise questions over the evidence and effectiveness of traditional medicine.
What the FDA wants you to know
The registered Chinese capsule Lianhua Qingwen that has been approved should have the FDA's labeling requirements written in English, Domingo said.
The FDA had earlier put out an advisory in May warning against the purchase of unregistered versions of the Lianhua Qingwen Jiaonang capsule which had different labels. Domingo said this version of the capsule was still unregistered to date, meaning the FDA could not guarantee its quality and safety.
The Chinese embassy likewise advised the public to only purchase and consume authentic traditional Chinese medicine produced by qualified pharmaceutical manufacturers.
Aside from the Philippines, the Lianhua Qingwen Capsule has been approved in Hong Kong and Macau, Brazil, Indonesia, Canada, Mozambique, Romania, Thailand, Ecuador, Singapore and Lao.
Comment